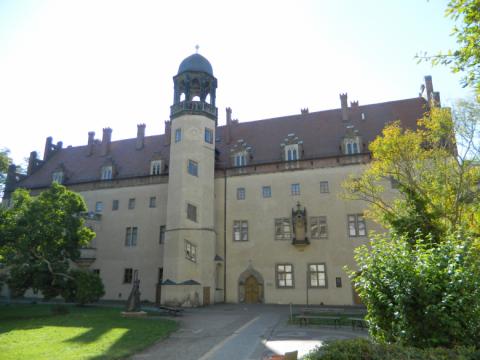 From October 30 to January 15, more than 100 objects that have never traveled to North America will be on display at the Minneapolis Institute of Art (MIA). This exhibition is titled "Martin Luther: Art and the Reformation" and will include paintings, sculpture, gold, textiles, and works on paper—as well as Luther's personal possessions and recent archaeological finds from his childhood and adult homes. This is made possible by the fact that the Luther House Museum in Wittenberg will be temporarily closed for renovations and updates during that time. For those of you who may never be able to visit Germany, this is a once-in-a-lifetime opportunity.
Grace and St. Paul are organizing two trips - a joint trip with members of St. John, Neillsville, on Friday, November 4, and another in conjunction with our annual Catechism field trip, on Wednesday, November 9. Since the exhibition opens at 10:15 a.m. on both days, we would be leaving from Grace around 7 a.m. and returning sometime in the mid-afternoon for both trips. The November 4 trip could have a cost advantage since Thrivent members can receive up to four complimentary tickets on Fridays throughout the exhibition, depending on availability. The November 9 trip will have the advantage of being guided by Pastor Biebert, who has been to the Luther House Museum in Wittenberg and who will have also attended the exhibition once by then.
We are hoping to plan both trips, especially the November 4 trip, in the next couple weeks. Please click on the links above or talk to Pastor Biebert for more information, then use the sign-up sheet on the table next to the literature rack in the entryway of church to indicate your interest. Travel arrangements and ticket acquisitions will be made once we know how many people will be coming. Thank you!
Saturday, September 3, 2016 - 16:21